Jim Robison's Ceramic Headstone at Wainsgate Cemetery
At the request of David White's Trustees, his friend, Jim Robison of Holmfirth, created a ceramic headstone in David's memory.  This was reported in the NPA News in this article written by Jim's wife, Liz.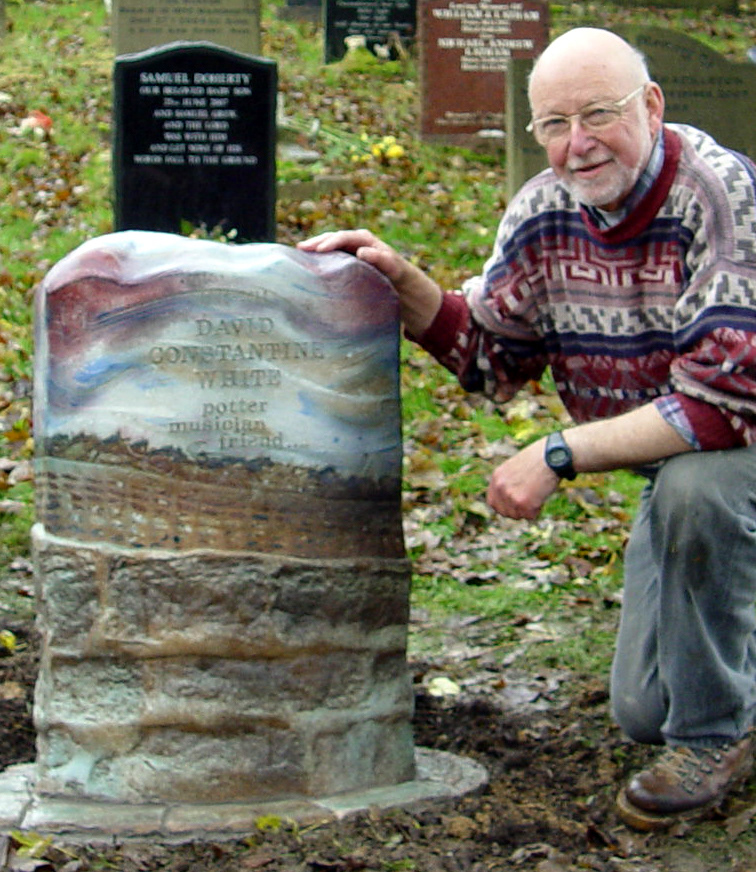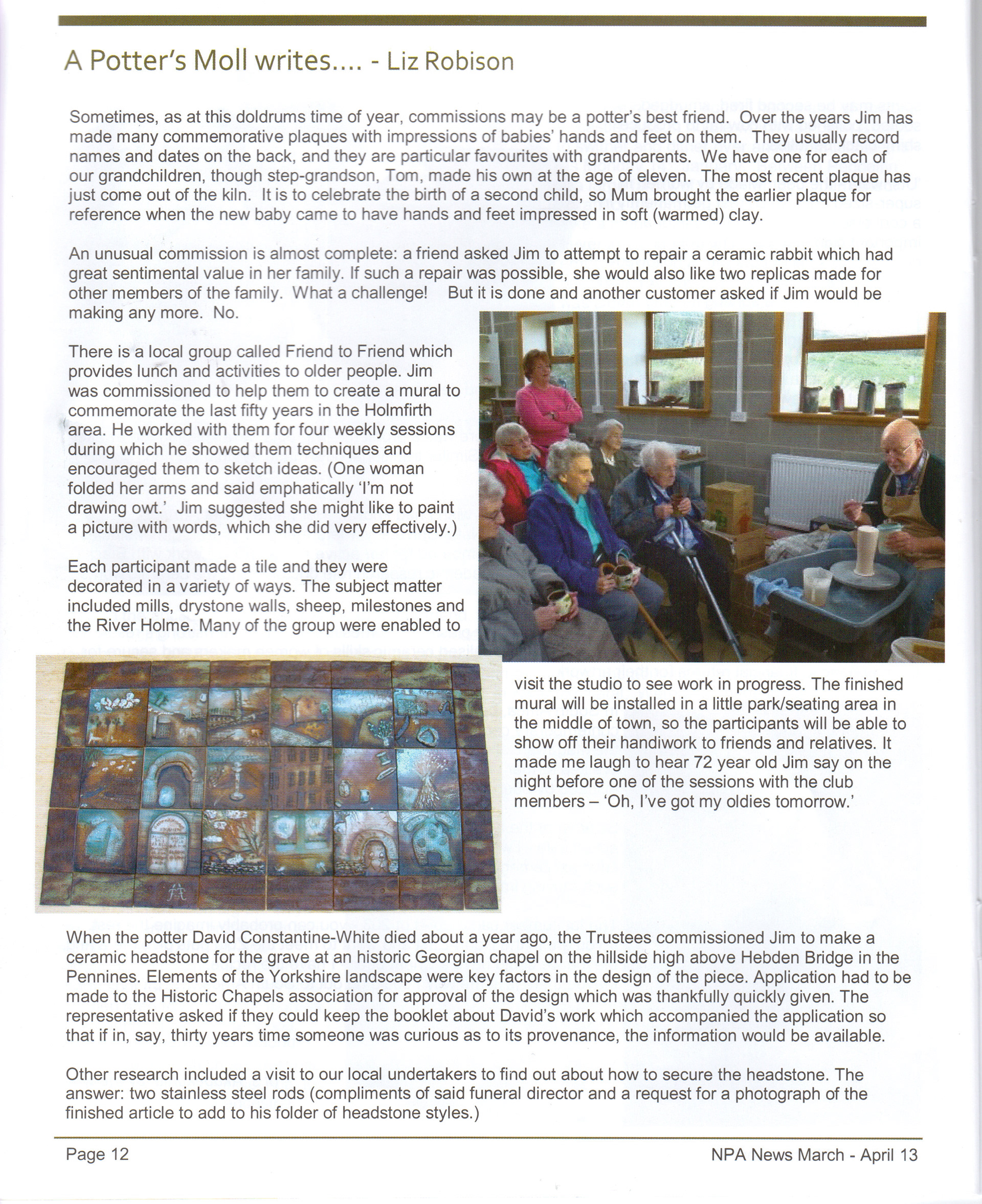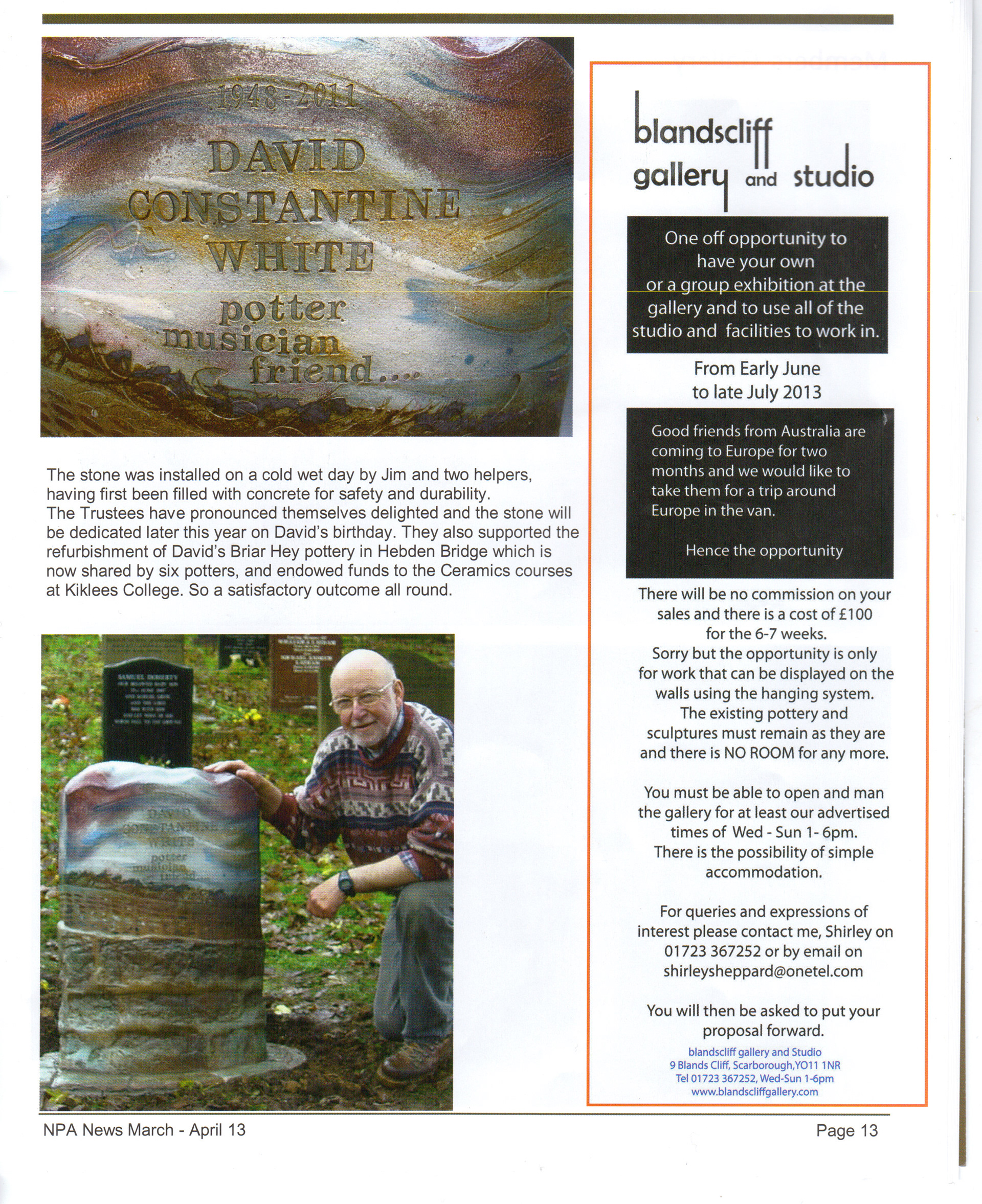 Matthew Helbert's Leach Kick Wheel
One of the members of the Brier Hey Pottery group, Matthew Helbert, had acquired a Leach kick wheel from a fellow potter and kept it a Brier Hey Pottery at the time when we had to move out of the premises (early 2017) and find new homes for whatever we could save from the mass of materials, tools and equipment.  
We took advice from both the Northern Potters' Association (David had been a member) and the then recently established Centre of Ceramic Art (CoCA) at York Art Gallery.  Both suggested that the new Clay College at Middleport Pottery, Stoke on Trent, might appreciate the Leach kick wheel and so Clay College was duly approached and gratefully accepted the donation.
The wheel, displaying a plaque to say it was donated by Brier Hey Pottery in memory of David Constantine White, was delivered to Clay College by Matthew in person.  Here are some pictures of Matthew's Leach wheel, with our apologies to him for the lack of acknowledgment on the plaque of his true ownership of it.