Brier Hey Pottery was founded by David White in 1981

.  After his untimely death in October 2011 his friend, local potter and ceramics teacher, Sue Turner, following David's wishes to keep the pottery going, recruited a community of potters and ceramic artists, to share the rent and utility costs and make their own work there to keep the pottery operational.  There was also a great stock of materials, ingredients, tools and equipment to use that David had amassed over his 30 years of working there, not to mention a great deal of unfinished work-in-progress.
The team first of all turned their attention to completing David's unfinished work, as best they could, using his kilns and glazes to fire, decorate and re-fire many pieces that, sadly, he had had to leave unfinished.  Some of his originals and other pieces glazed by new members were included in their first Open Studios.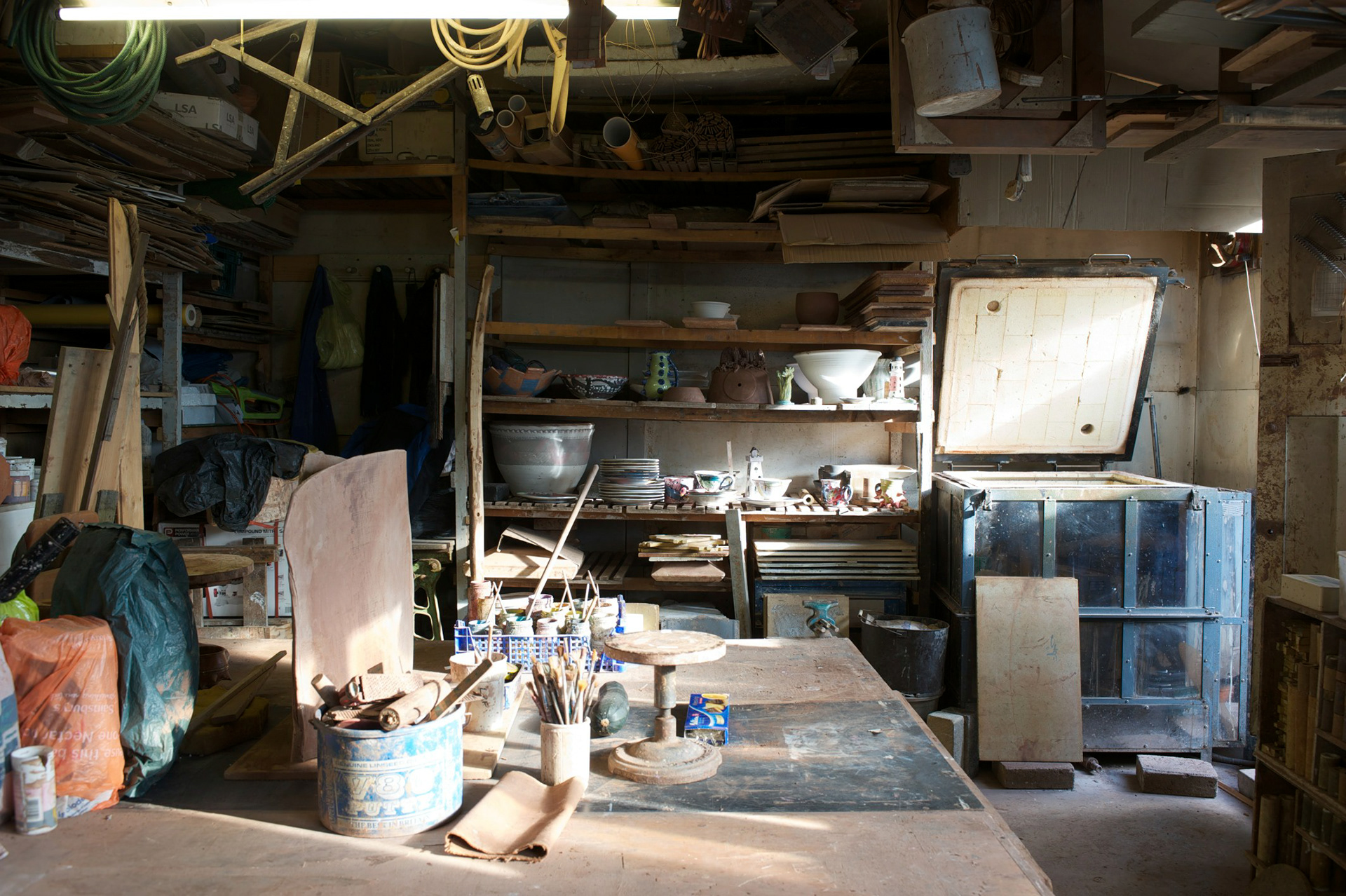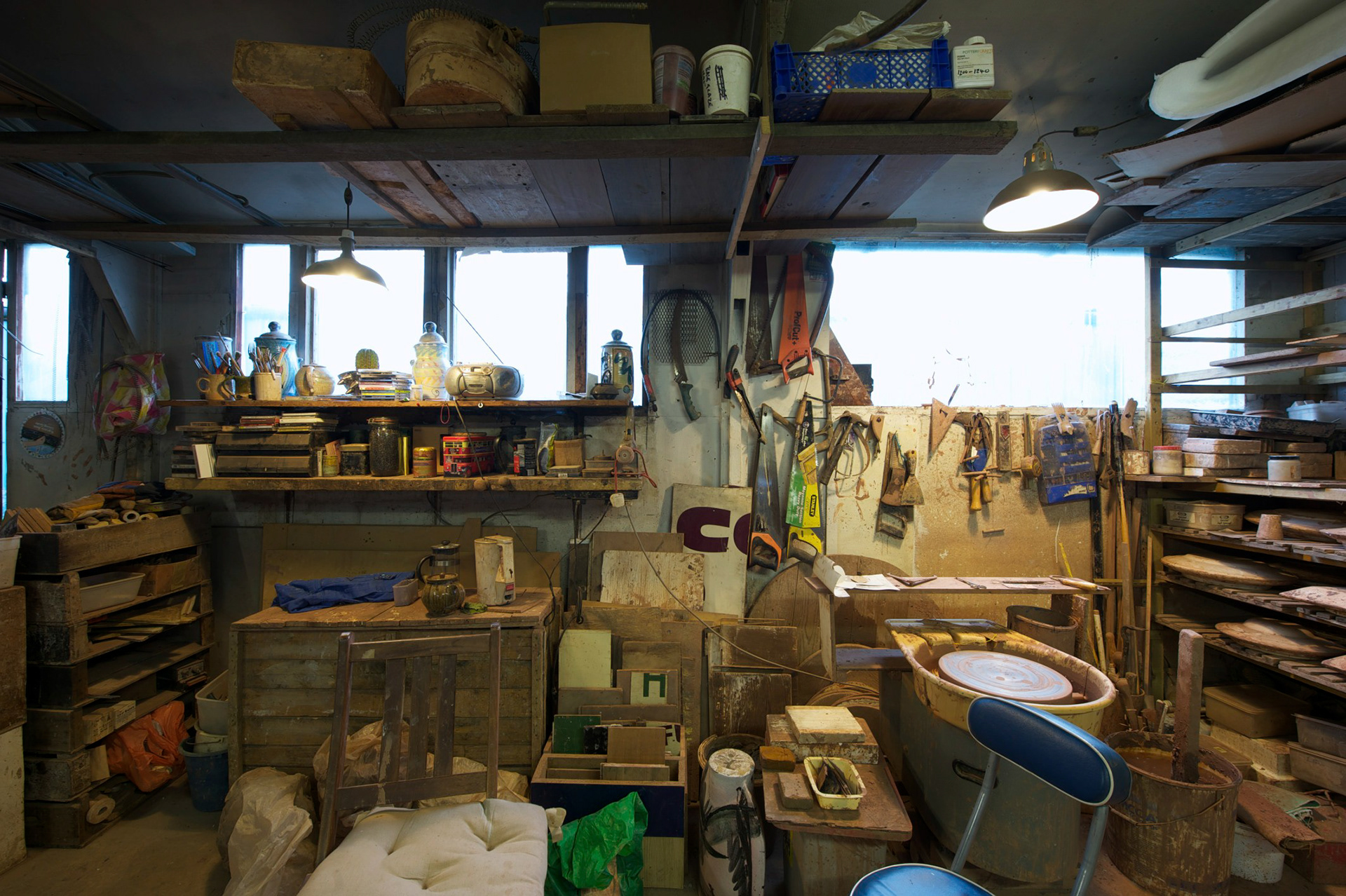 The two photos above give a good indication of what the pottery was like soon after our community group moved in.  All David White's equipment, materials and tools were still in place.  A lot of sorting and clearing out was still to be done.  We wanted to make best use of everything we could, but 30 years of accumulated material in a relatively small space takes quite a bit of time and effort to sort out.  It was literally stacked up to the roof.
Below the team get busy sorting, cleaning and painting Brier Hey Pottery in Spring 2012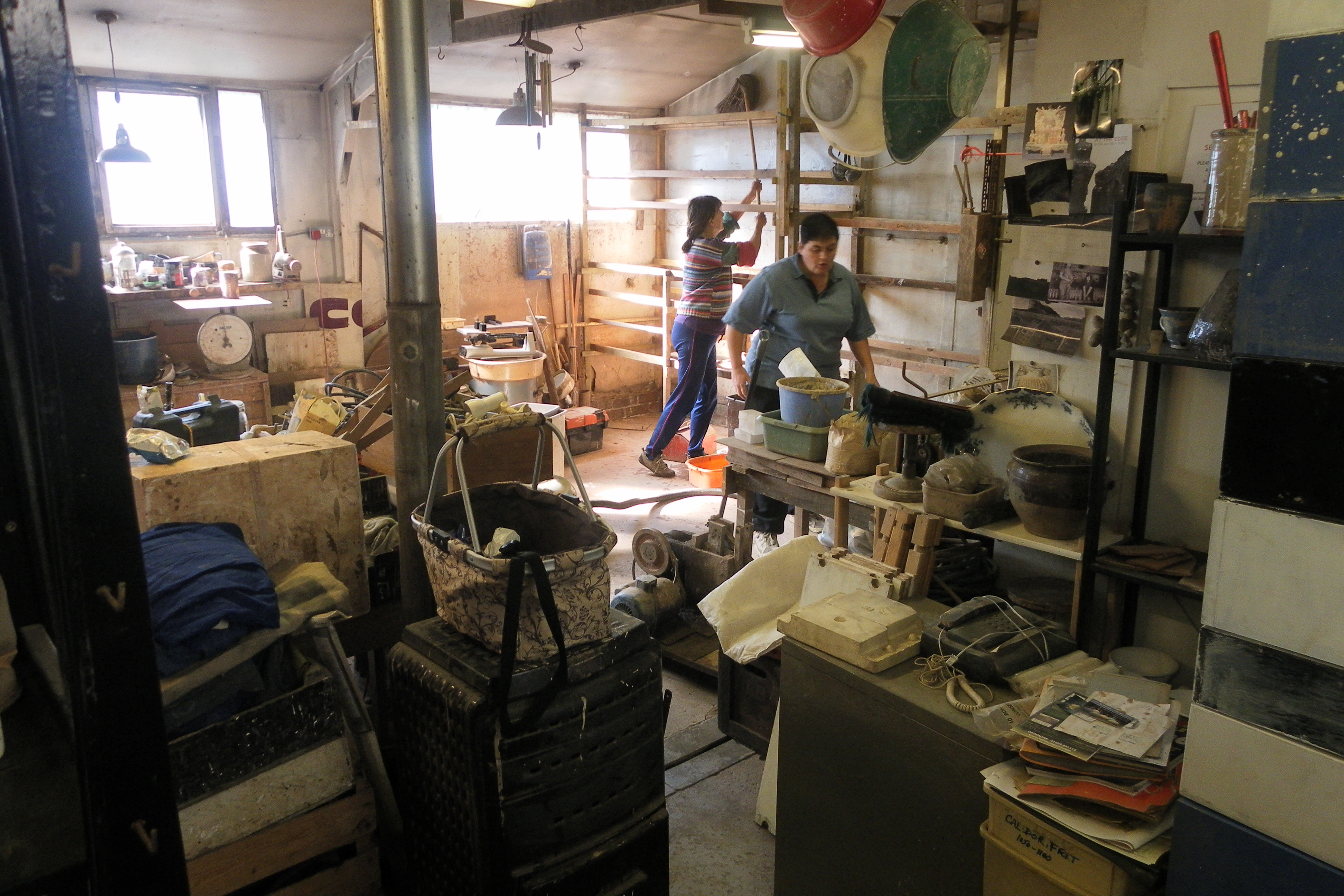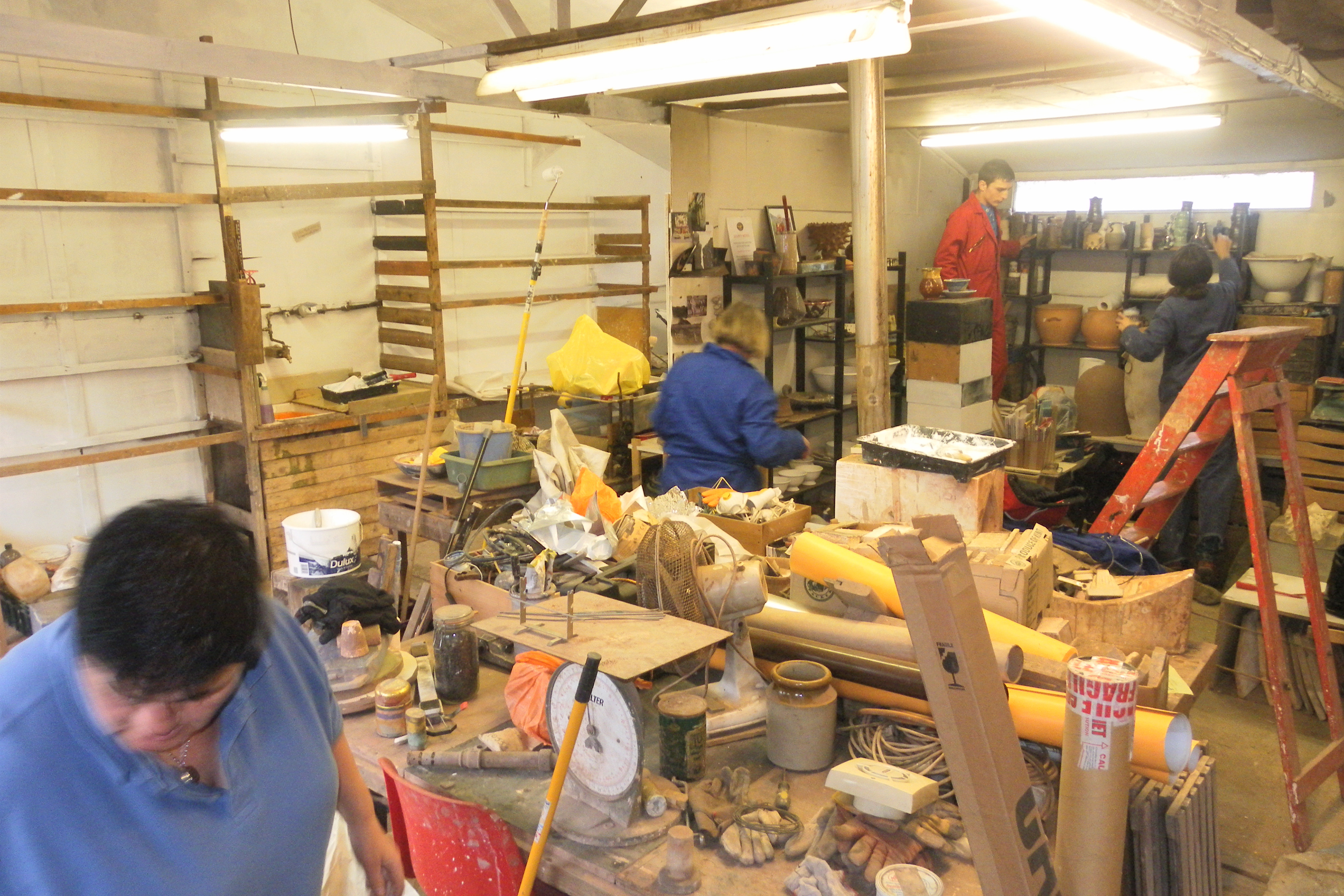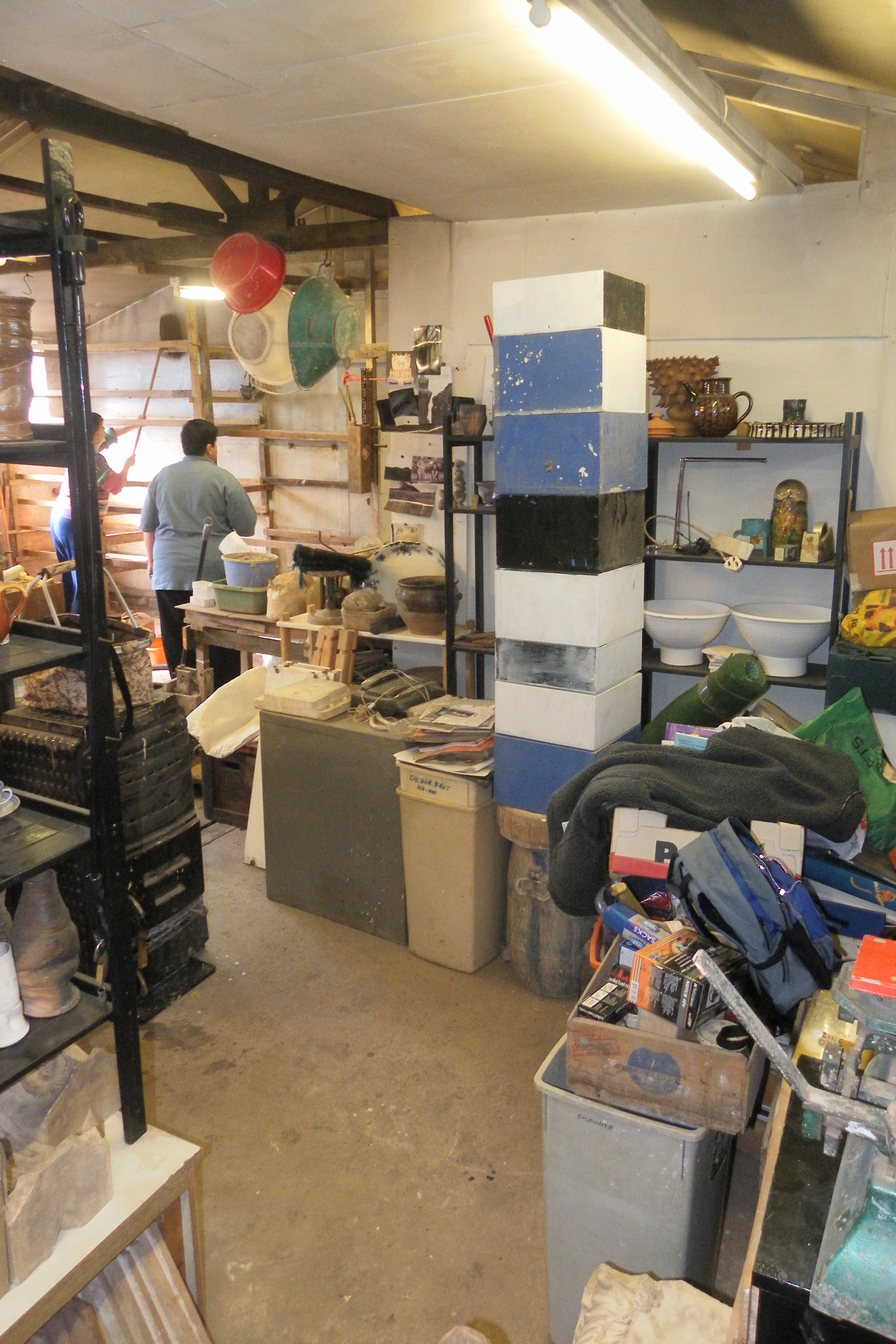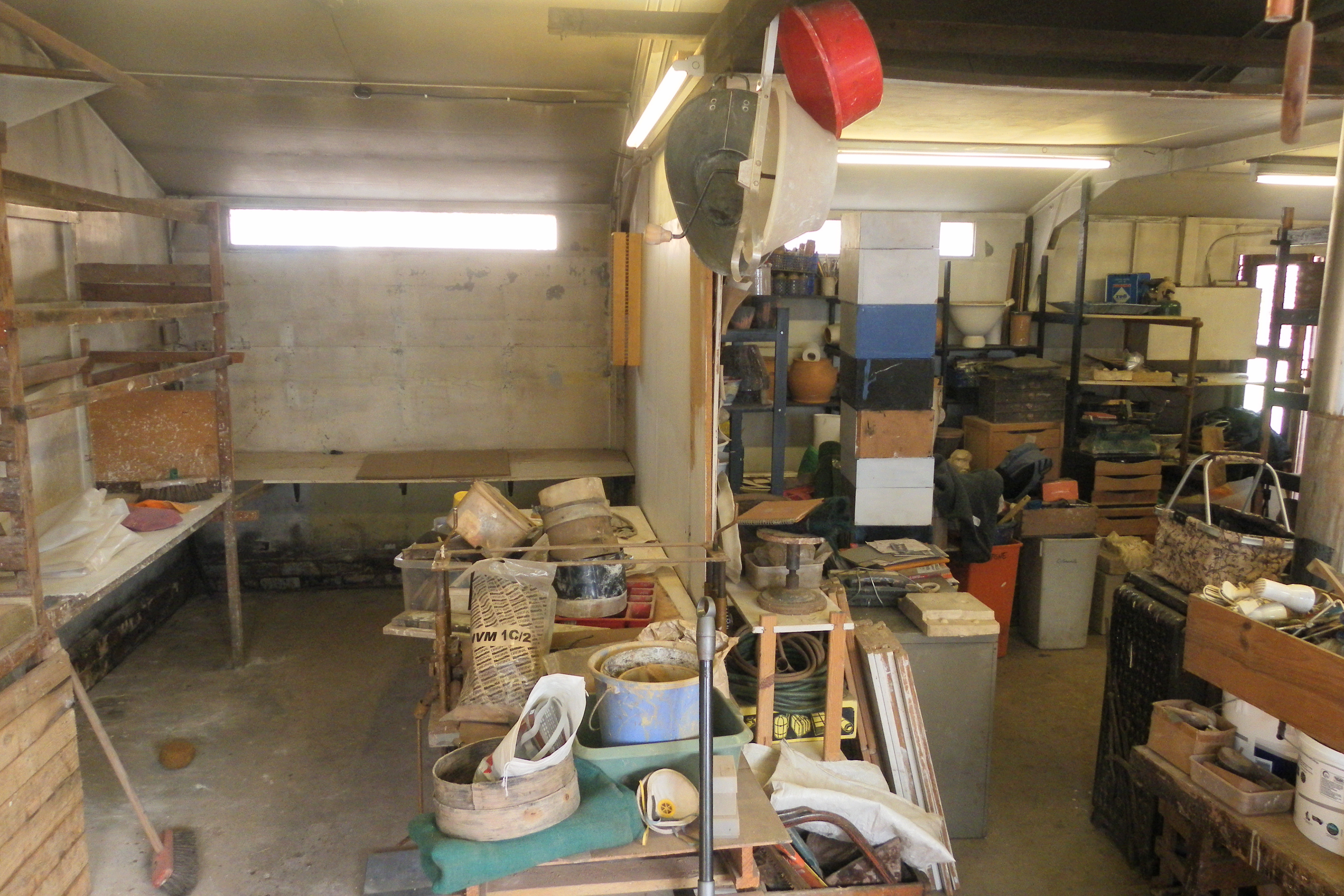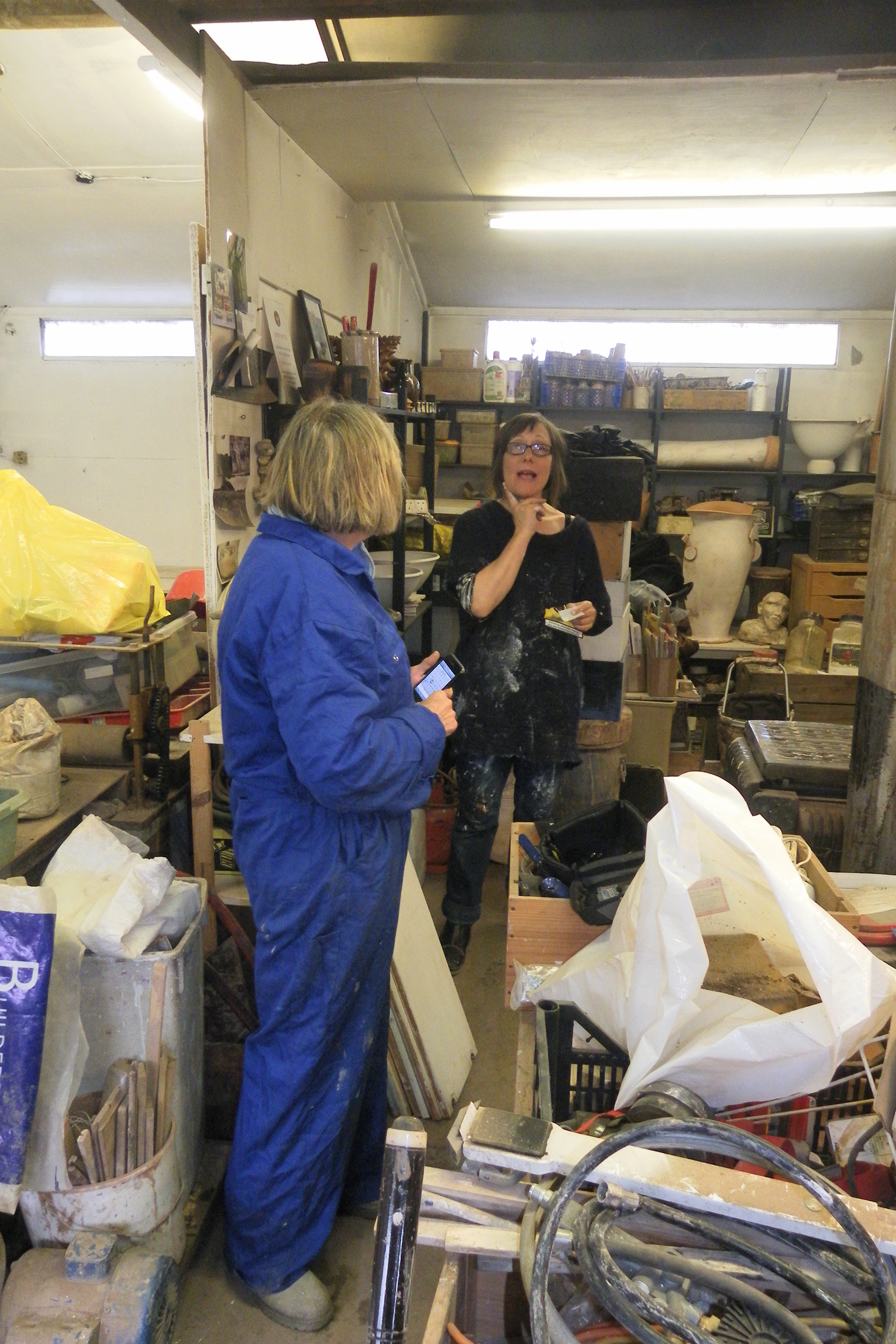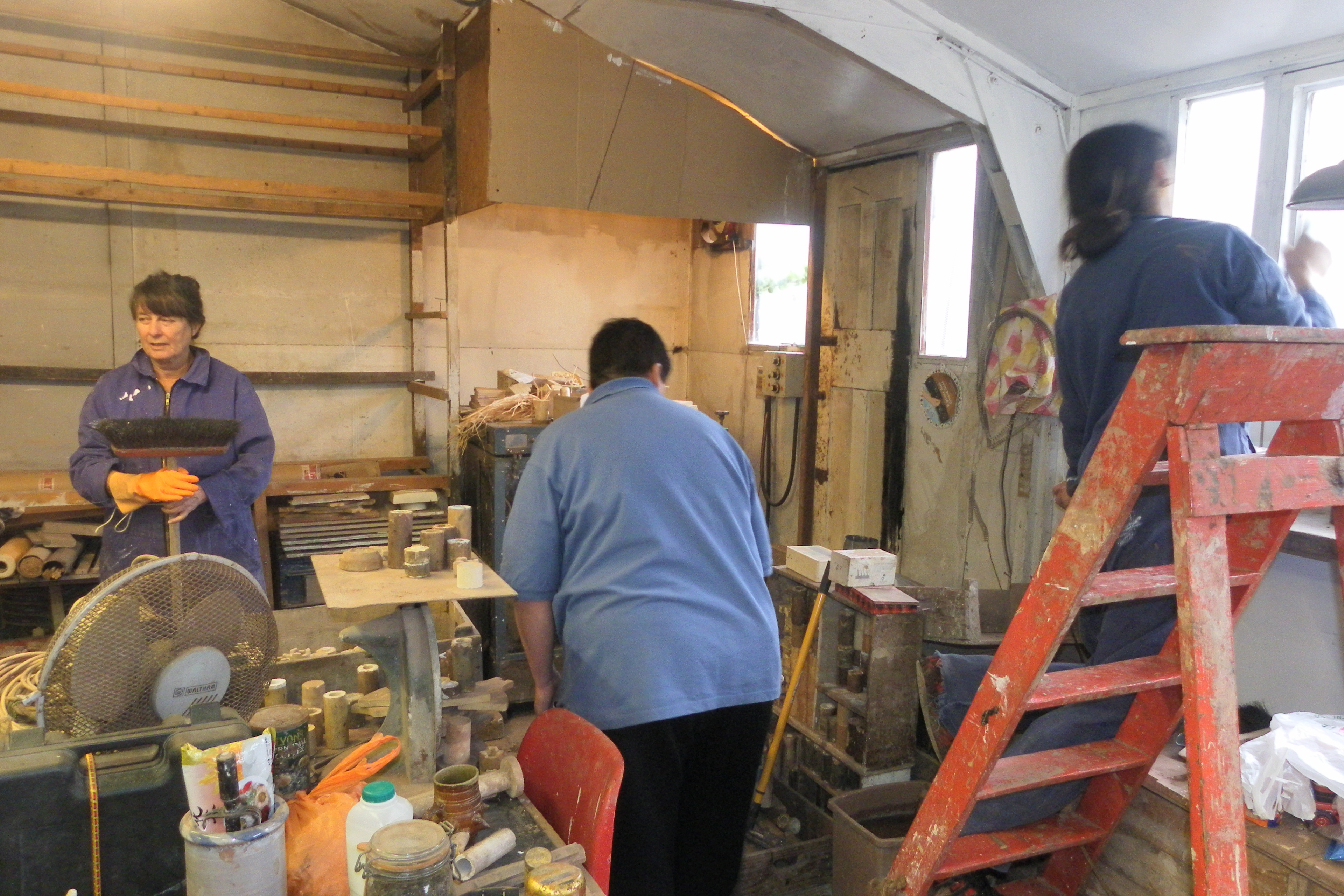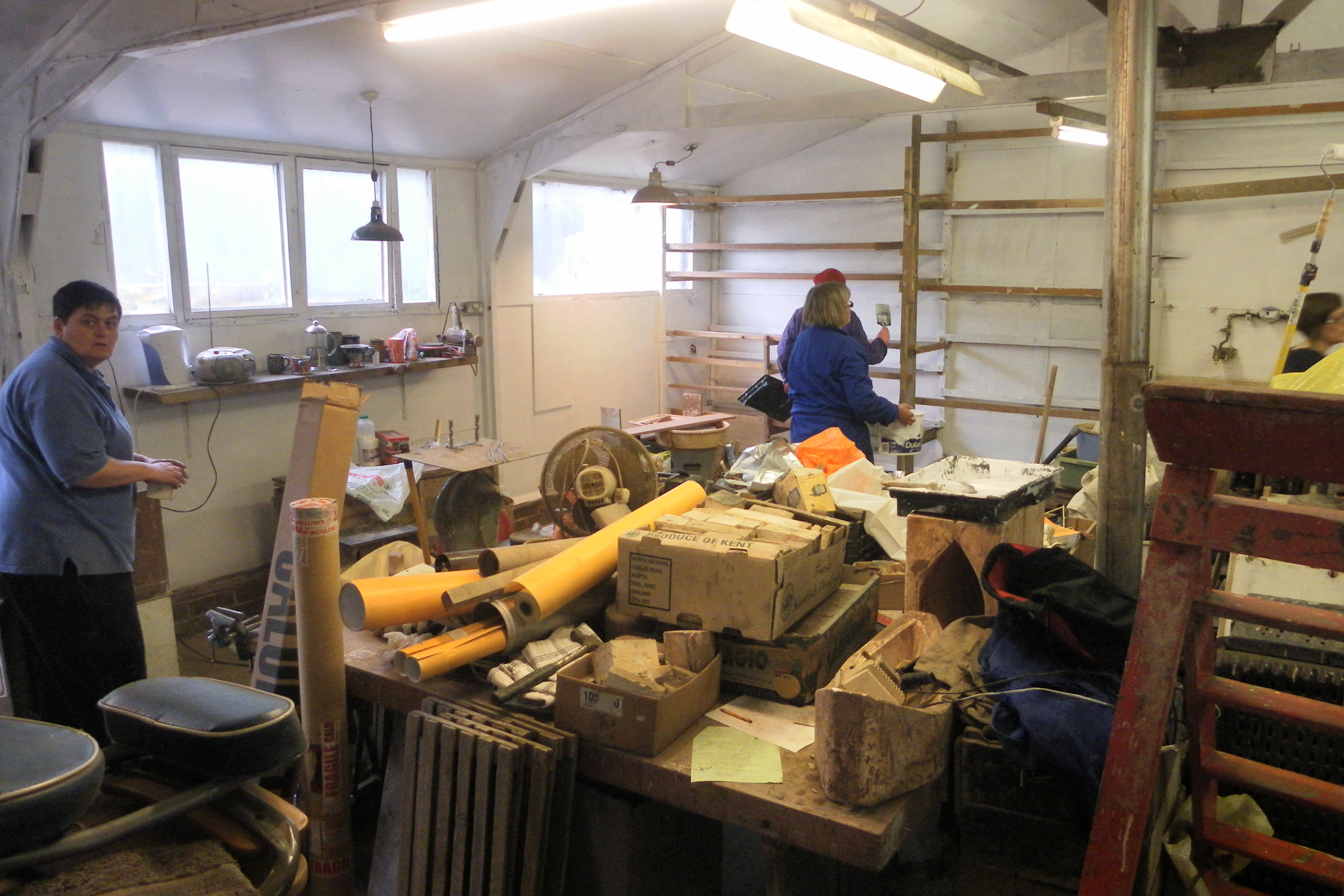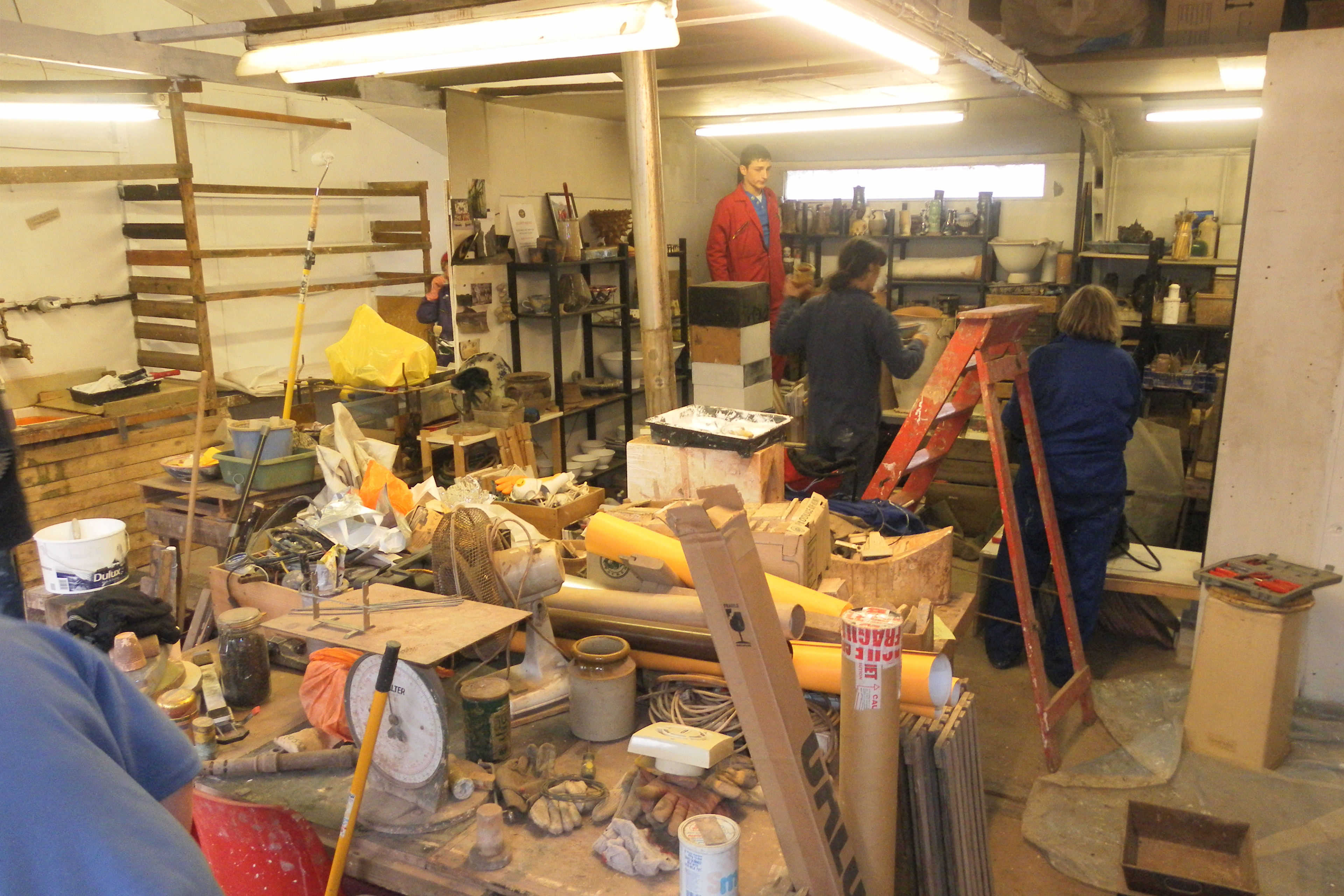 Below is a photo of the Brier Hey Pottery team of members taken at the pottery in November 2014.

  They are, left to right:  Gillian Holt, Paul Thorley-Ryder, Matthew Helbert, Christine Davies and Rachel Heny.  Sue Turner took the photo.  A little over two years after this photo was taken the group had to move out when it became clear that the premises were uninhabitable and the leaky roof was beyond economical repair.  By the beginning of 2017 Paul had already left the group and Matthew had enrolled on an MA Ceramics course, so decided, for the time being, to make use of his
university's facilities.
Gillian, Christine and Rachel took up Sue Turner's suggestion of trying out the hot-desking offered at her Northlight Art Studios in Hebden Bridge.  On several occasions over the five years from early 2012 to the end of 2016, shared raku sessions and joint exhibitions were organised between Brier Hey Pottery and Northlight Art Studios.
Later in 2017 Gillian and Matthew joined Penny Hampson at

Ceramics Hub

, 

Birchcliffe

.  Rachel continues to make her ceramic work at Northlight Art Studios.  We considered various alternative premises in 2017 but were unable to find anything suitable and affordable.  Sue Turner has been looking at other possibilities for a reformed, renewed

Brier Hey Pottery

locally and, between us, we have investigated many options for a new home but, if we succeed in finding a new place, it is

very unlikely to be at Brier Hey.
The first Hebden Bridge Open Studios that the new team at Brier Hey

Pottery took part in was in the summer of 2012
.  The community-based pottery team consisted of four, five or occasionally, six members at any one time and during the five years that they kept the pottery going, they entered the annual Hebden Bridge Open Studios every summer and also opened the pottery each year before Christmas for their own Open Studios.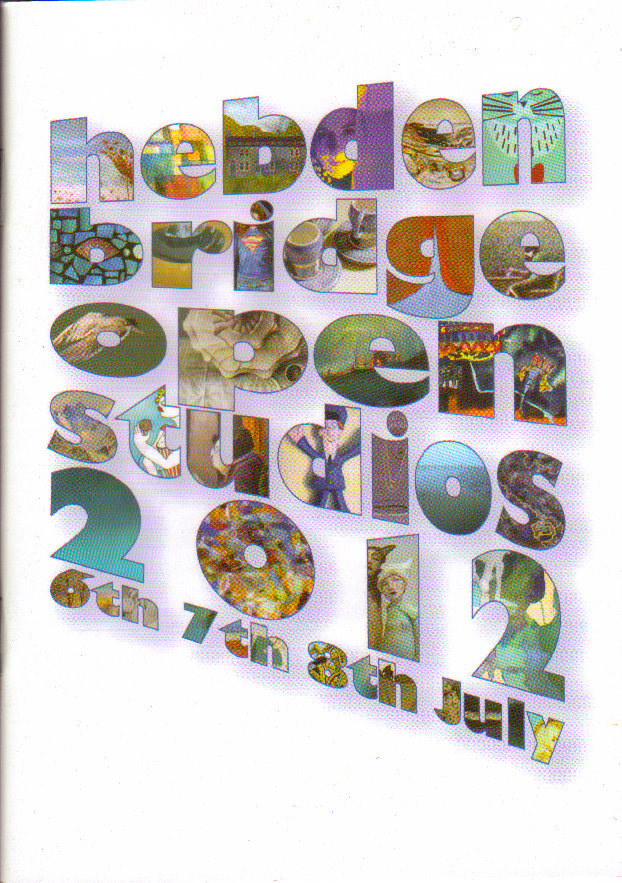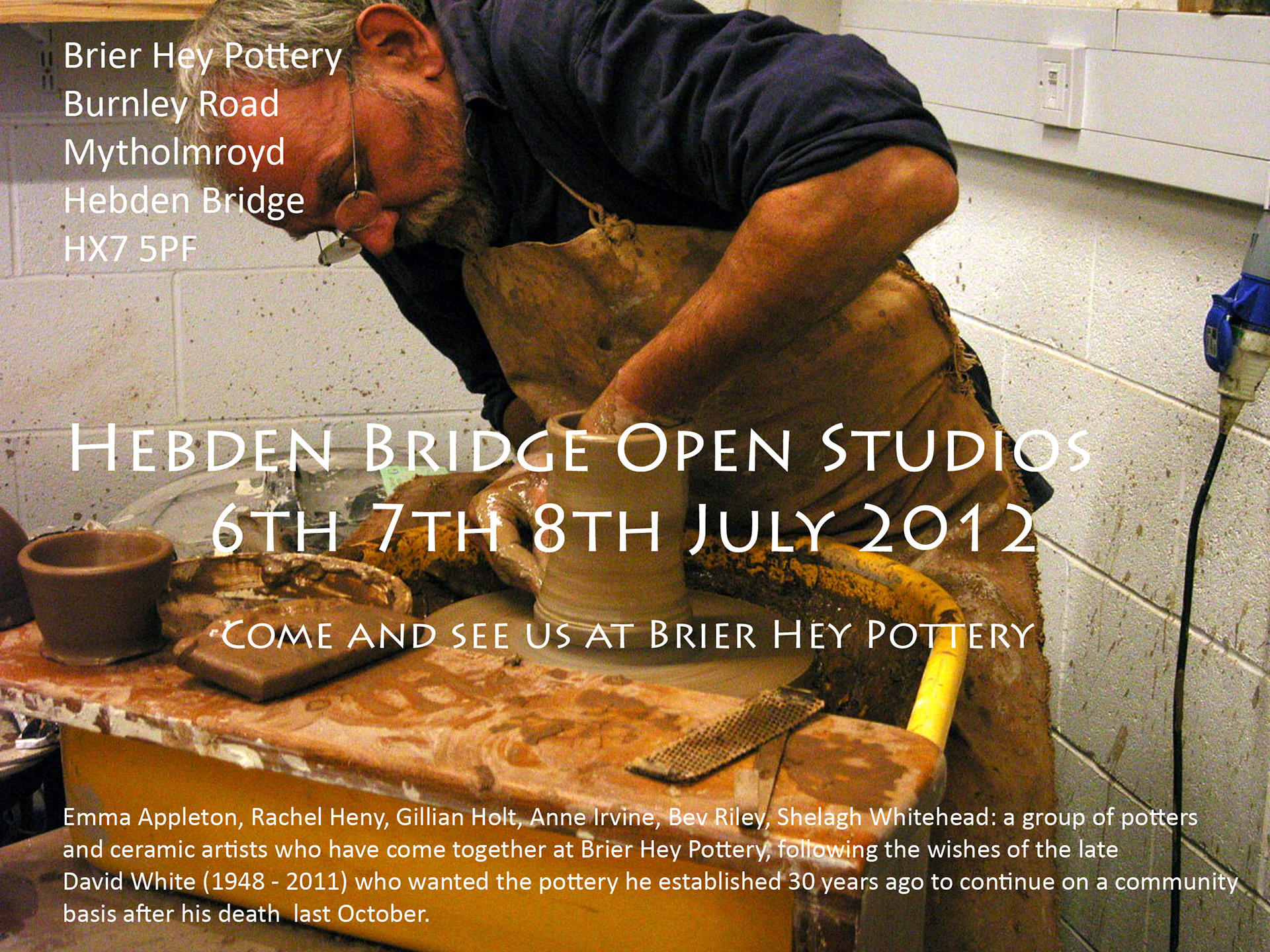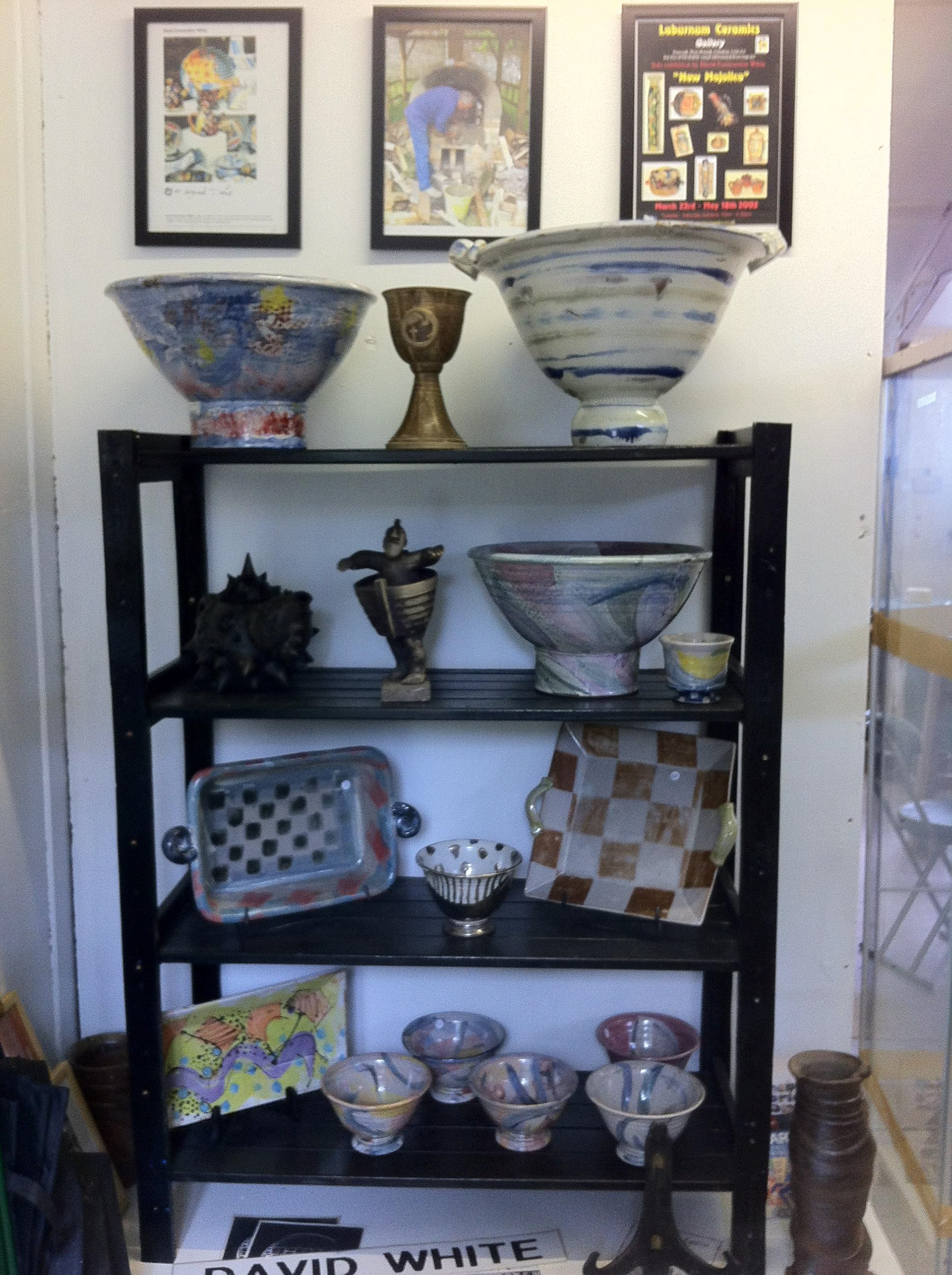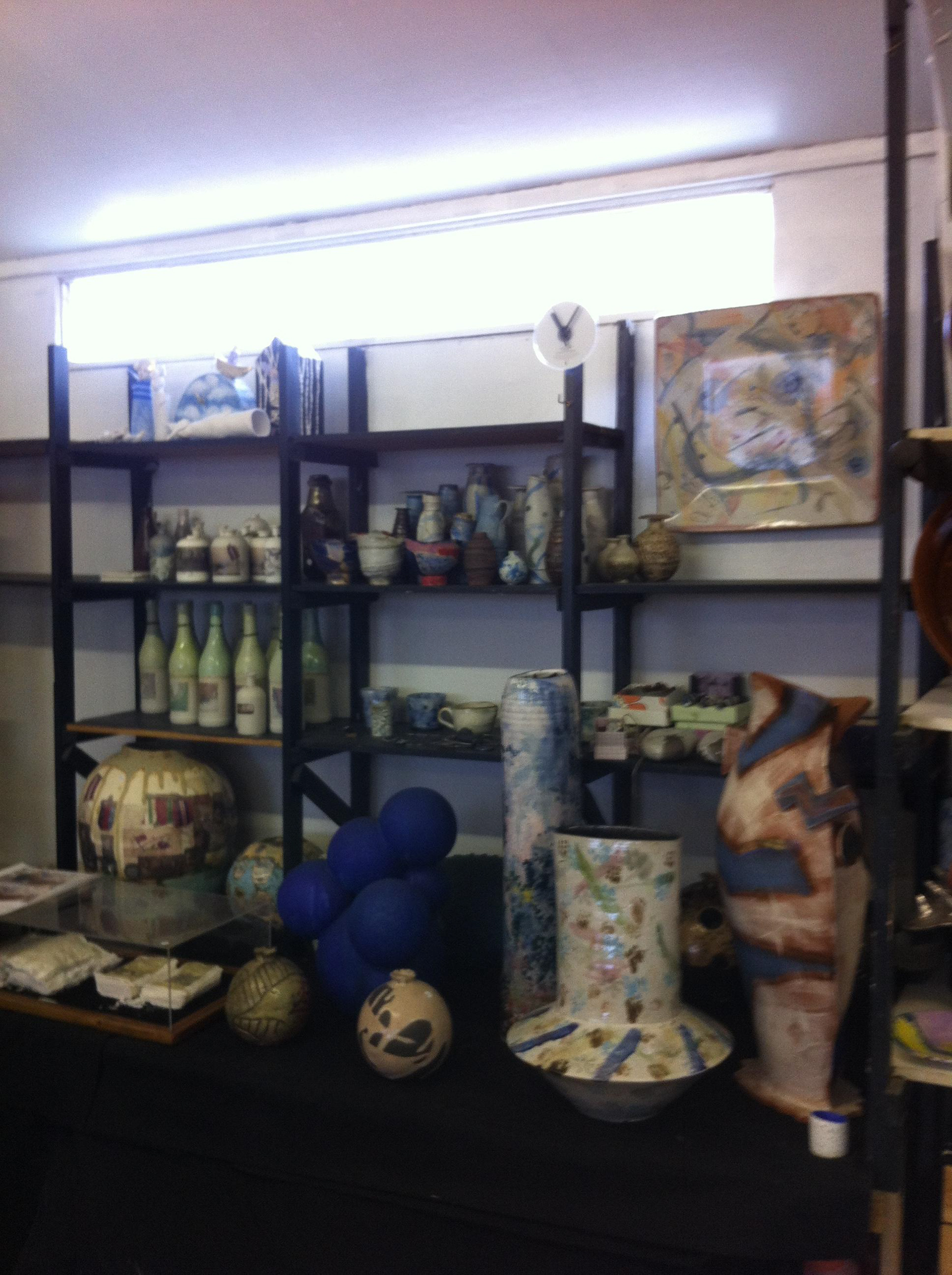 These were the exhibits at one of the first Open Studios at Brier Hey Pottery.  As well as new work by the new members, they included some original, finished David White pieces and some that had been completed by the new members, using David's original glazes, tools and equipment.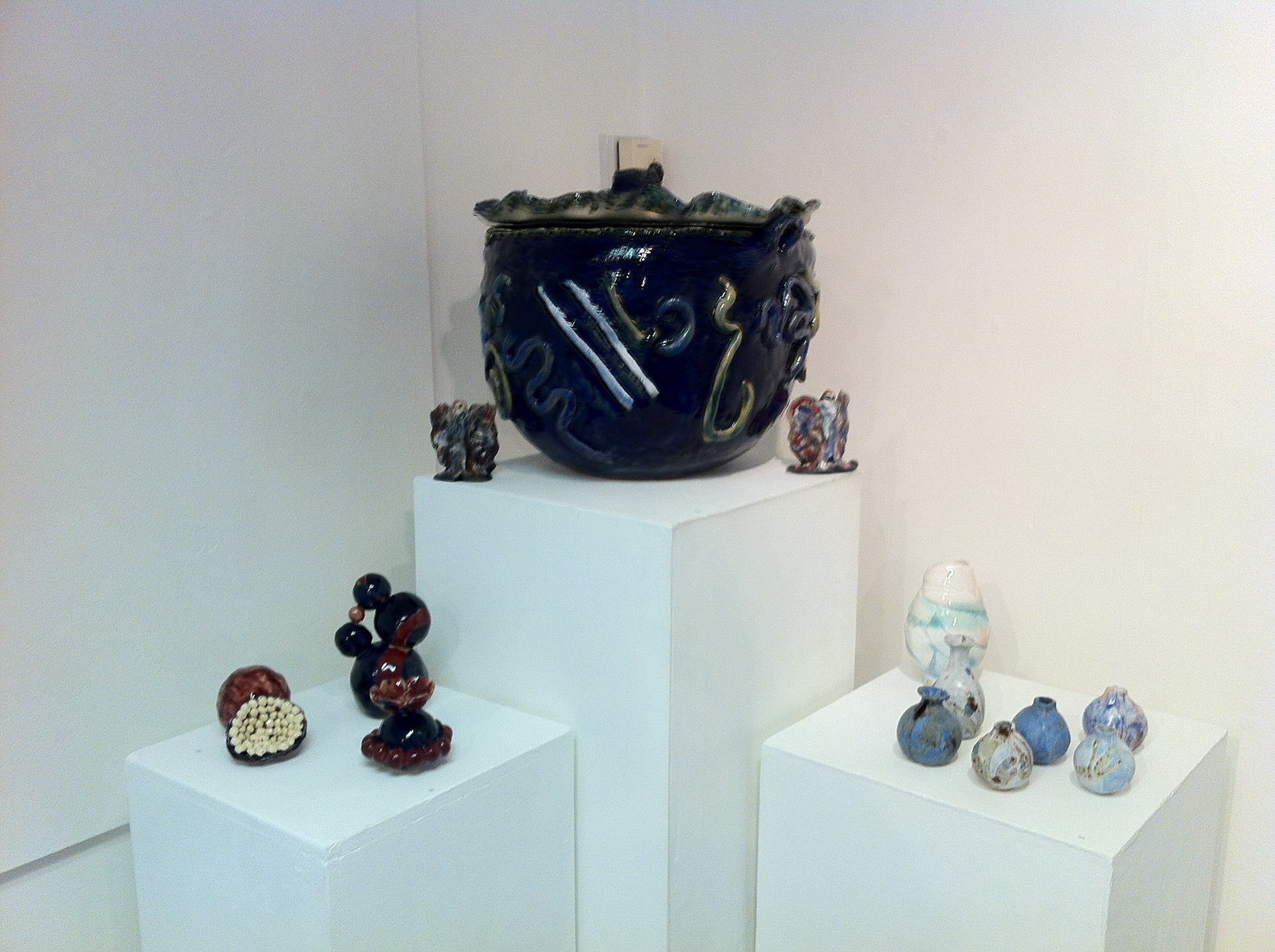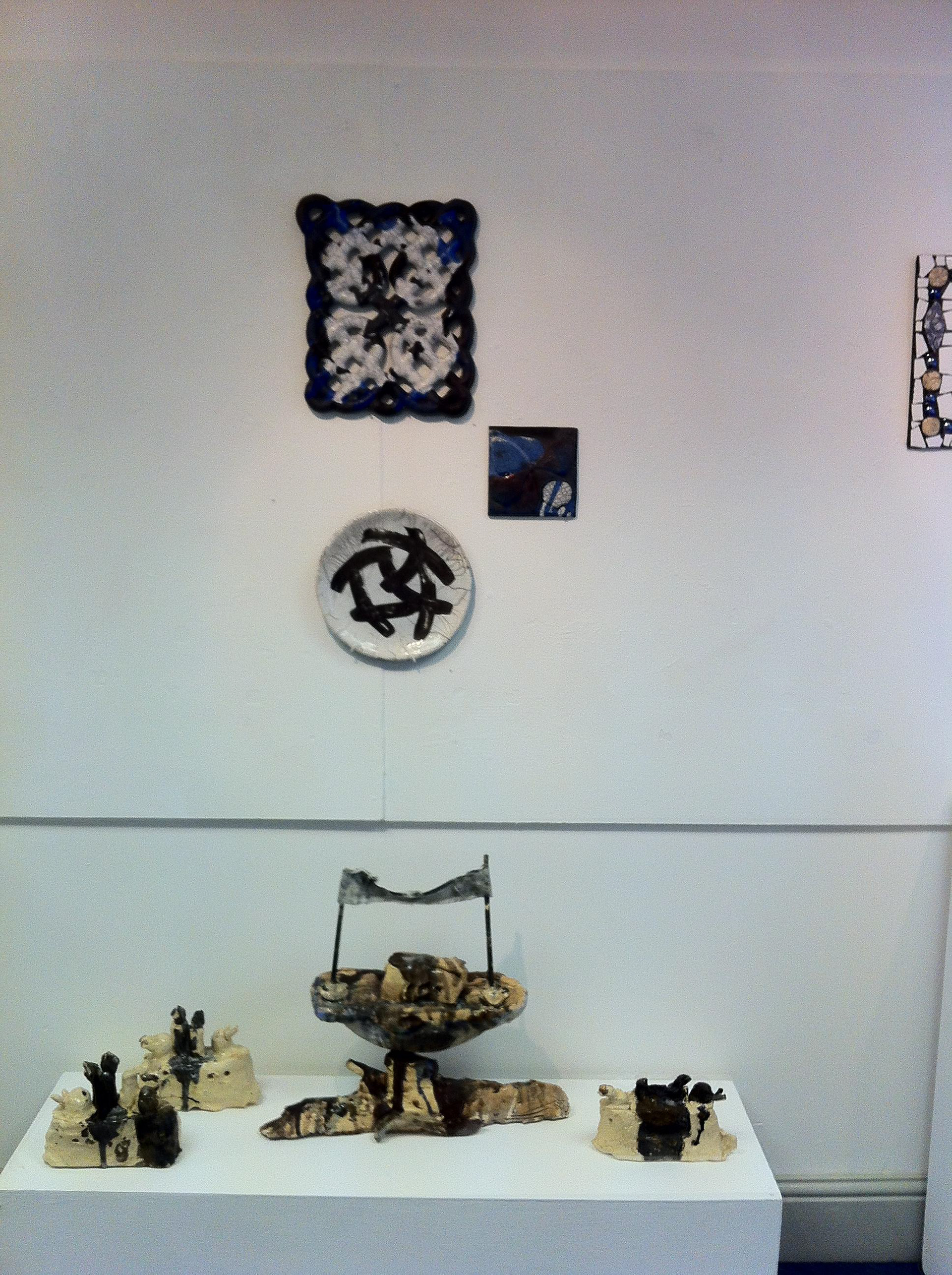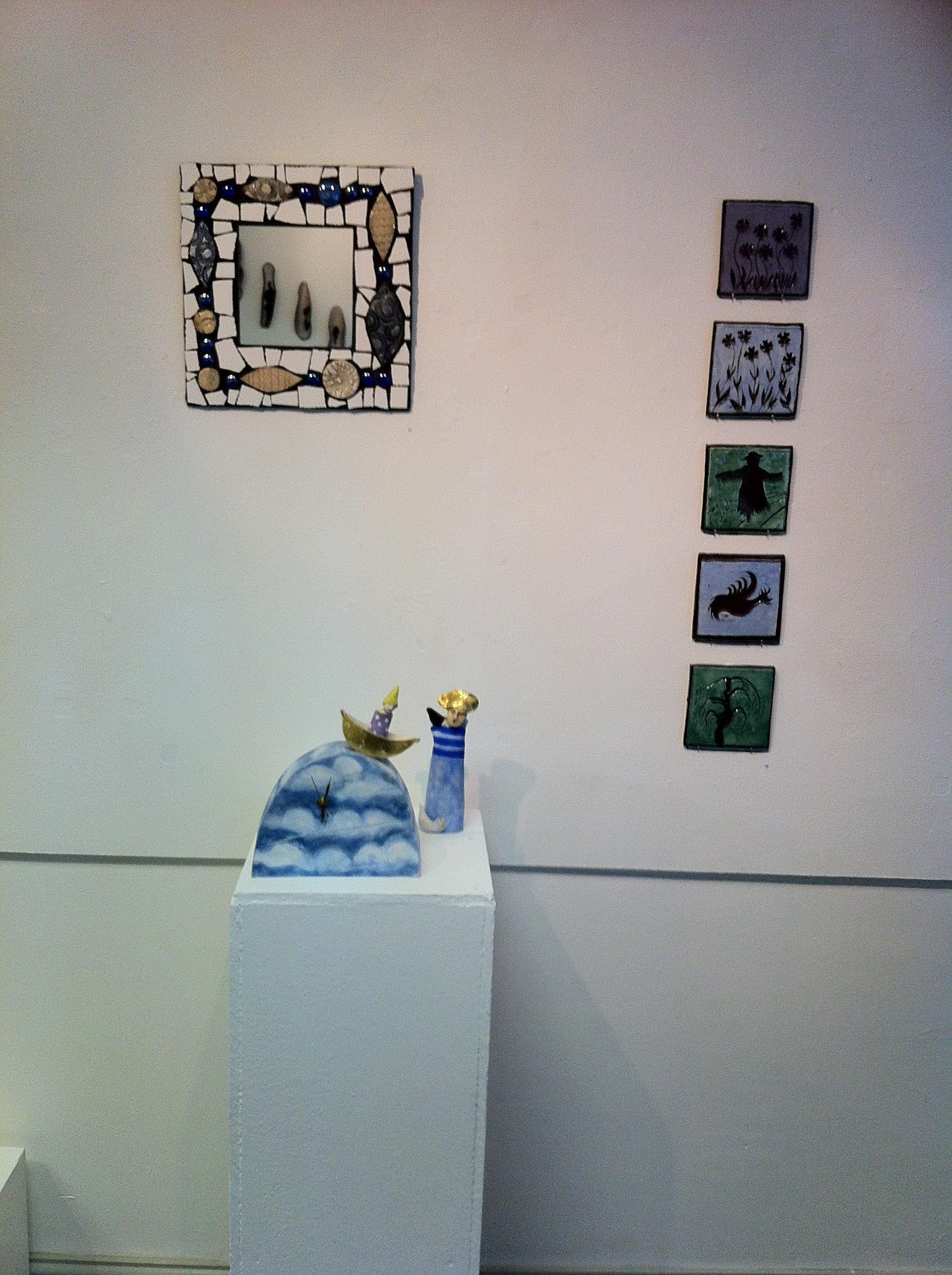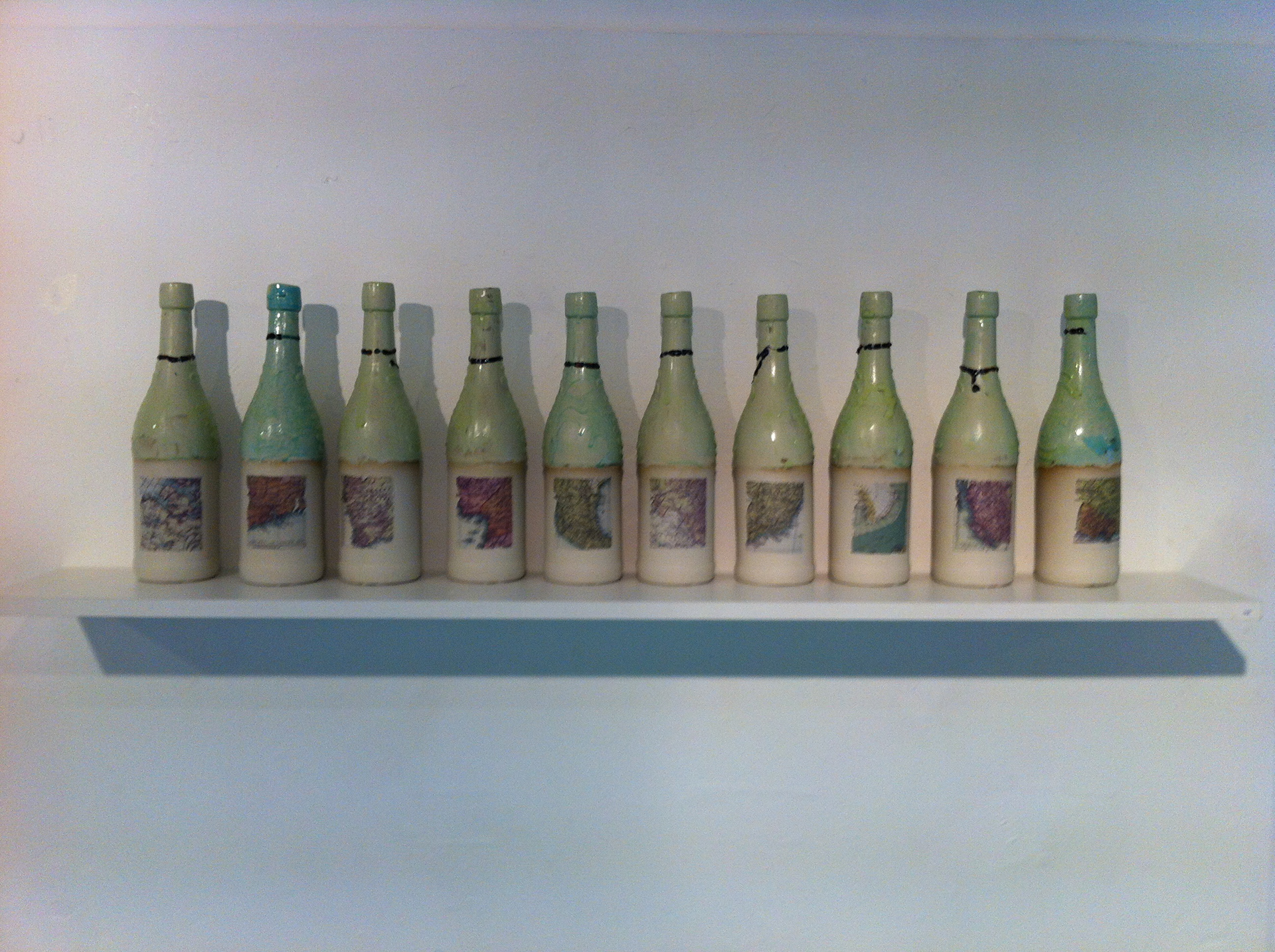 Above: some of the work exhibited at the Arts Festival Shop, Hebden Bridge, at

All Fired Up

which took place

  

over two weekends in

 

May 2013, 

one of several joint exhibitions with Northlight Art Studios, organised by Sue Turner.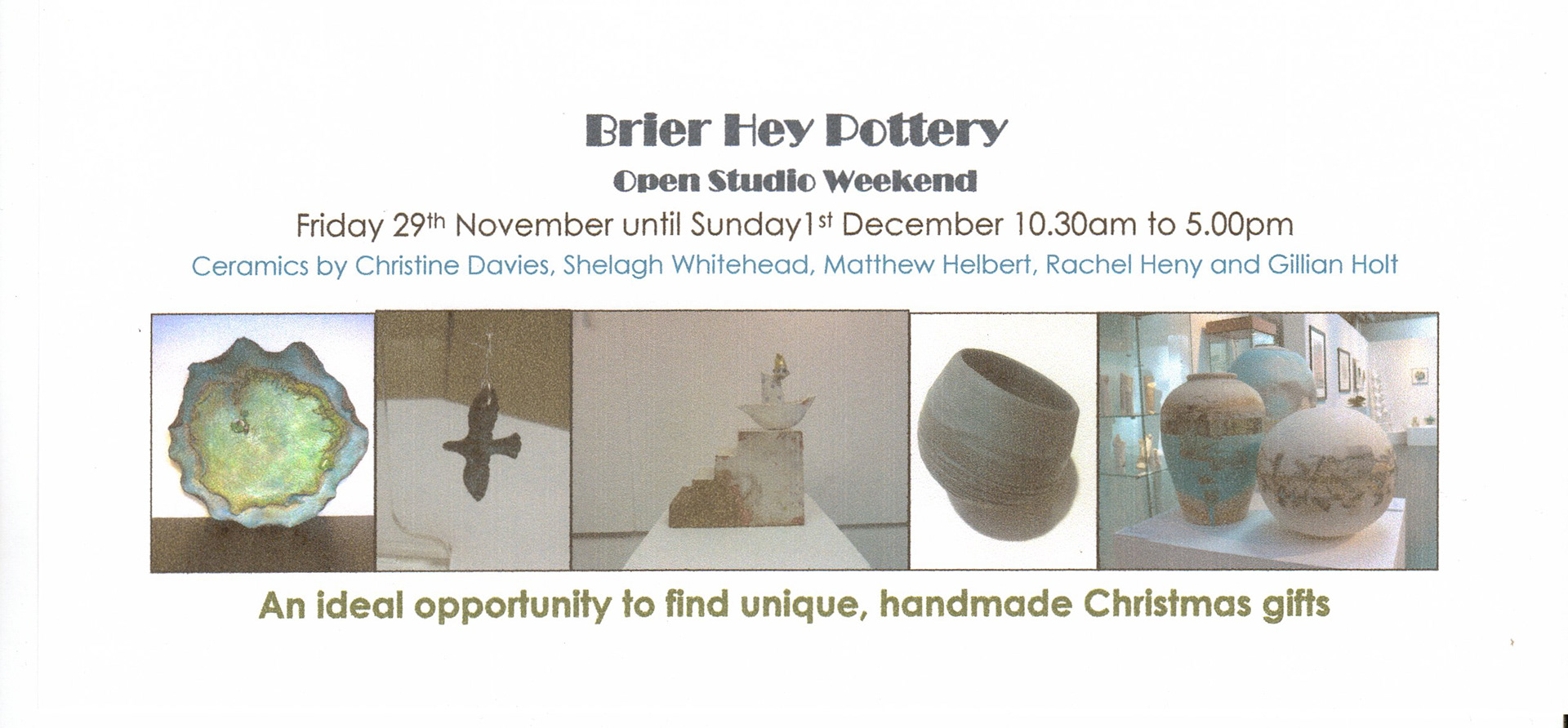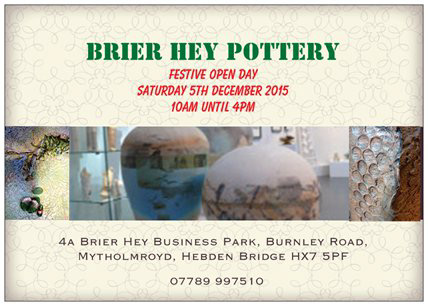 By the beginning of 2017 they were forced to evacuate the pottery as the rain was pouring through the roof and the landlords deemed it beyond economical repair.  Four members were still working there when it had to close.  After a time of working at home, at college or using the hot-desking facilities at Northlight Art Studios in Hebden Bridge, three of us joined Penny Hampson and her fellow artists at her Birchcliffe Centre studio.  Penny was a good friend of David White and had worked in collaboration with him over the years (see in particular, the 2010  Pocket Park Project).  
Two of us, Gillian Holt and Matthew Helbert, are still working with Penny and her team at Birchcliffe, recently joined by two new members, at what is now known as the Ceramics Hub.   Scroll down to see a photo and more details of the final team to work at the Mytholmroyd premises of Brier Hey Pottery.
One of the last things to leave Brier Hey Pottery after 30 years was the old kiln, built in situ for David White by Byron Jones of Kinetica.  It was taken away in early March 2017 by Dan Hogan of Ilkley Pottery and his colleague Ken, with a landrover and trailer.  They managed to get it out in one piece (only by taking the doors off and putting them back afterwards).